What is a


HOUSE OF PEACE?

A house of Peace is a place in the city where the community comes together once a week to pray for one another's needs, to learn about God and to help you grow in your Christian lifestyle. It is a place where the same anointing, supernatural power and presence of God are experienced just as strongly as they are in the local church. Also known as "HOPs", they are open to receive neighbors, relatives and friends, with the purpose of sharing the gospel of the kingdom.

LOOK FOR A HOUSE OF PEACE

Where can a


HOUSE OF PEACE BE FOUND?

A house can be found in a neighborhood near you! Click the button below to find your House of Peace.

FIND YOUR HOUSE OF PEACE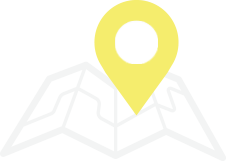 Who established


THE FIRST
HOUSE OF PEACE?

Jesus was the first to establish a House of Peace.

But whatever house your enter, first say, 'Peace to this house'. And if a son of peace is there, your peace will rest on it; if not, it will return to you. (Luke 10:5-6)

The apostles followed the same pattern: And daily in the temple. and in every house, they did not cease teaching and preaching Jesus the Christ. (Acts 5:42).

The Houses of Peace are a fundamental part of our ministry. Week after week, thousands of people gather in our homes.